Julien Baker
with Phoebe Bridgers, Lucy Dacus
Thu
November 29, 2018
( Doors:

6:30 pm

)
SHOW:
7:15 pm
PST
The Observatory North Park
2891 University Avenue, San Diego, CA
All Ages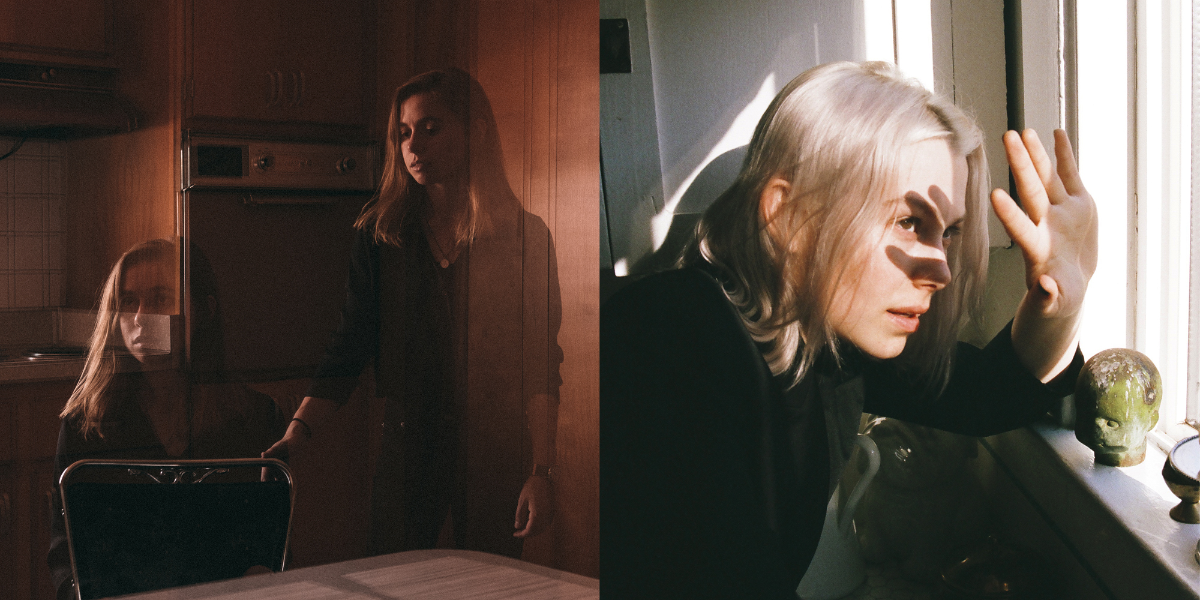 $23.00
ALL AGES
This event is open to all ages. All guests under the age of 18 must be accompanied by a parent, guardian, or responsible adult over the age of 25 with written authorization.
Dinner and drinks are available at our connected restaurant - West Coast Tavern. Happy hour every day from 4 pm to 7 pm. The kitchen is open until midnight every day. More information: www.WestCoastTavern.com
Parking is available at the parking structure directly across the street from us on 29th St. Your ticket fee includes validation for the parking structure, which is redeemable at the venue.
Julien Baker
Julien Baker's solo debut, Sprained Ankle, was one of the most widely acclaimed works of 2015. The album, recorded by an 18-year-old and her friend in only a few days, was a bleak yet hopeful, intimate document of staggering experiences and grace, centered entirely around Baker's voice, guitar, and unblinking honesty. Sprained Ankle appeared on year-end lists everywhere from NPR Music to The AV Club to New York Magazine's Vulture.
With Turn Out The Lights, the now 21-year-old Baker returns to a much bigger stage, but with the same core of breathtaking vulnerability and resilience. From its opening moments —when herchiming, evocative melody is accompanied by swells of strings —Turn Out The Lights throws open the doors to the world without sacrificing the intimacy that has become a hallmark of her songs. The album explores how people live and come to terms with their internal conflict, and the alternately shattering and redemptive ways these struggles playout in relationships. Baker casts an unflinching and accepting eye on the duality of –and contradictions in –the human experience, at times evenfinding humor and joy in the midst of suffering. She ultimately calls on herlisteners to move beyond "good" and "bad," or "happy" and "sad," to embrace more complex truths.
Phoebe Bridgers
You would have already heard Phoebe Bridgers music without even realising it. Bridgers, who hails from California, music has been featured in adverts for iPhones to episodes of Switched at Birth and Castle. Signed to Ryan Adam's PAX AM label, her music evokes Joni Mitchell and Neil Young, with a nice dose of emo sadness for good measure. Her songs are powerful and affecting, with already having been interview by The Fader and The Guardian.
Lucy Dacus
Lucy Dacus was born, raised, and currently lives in Richmond, Virginia. Her first record, No Burden, was the result of a school assignment with her guitarist and longtime friend Jacob Blizard. After an original release by Virginia label Egghunt Records, the album was reissued on Matador Records following an onslaught of unexpected attention and critical acclaim. Her highly anticipated second album, Historian, came out in March 2018 and focuses on themes such as loss, death, hope, resilience, and gratefulness. Dacus is on the road with a four-piece band to support Historian in the United States, the United Kingdom, Canada, and Europe throughout the upcoming year.