CHVRCHES
with
Thu
June 11, 2020
( Doors:

7:00 pm

)
SHOW:
8:00 pm
PDT
The Observatory North Park
2891 University Avenue, San Diego, CA
All Ages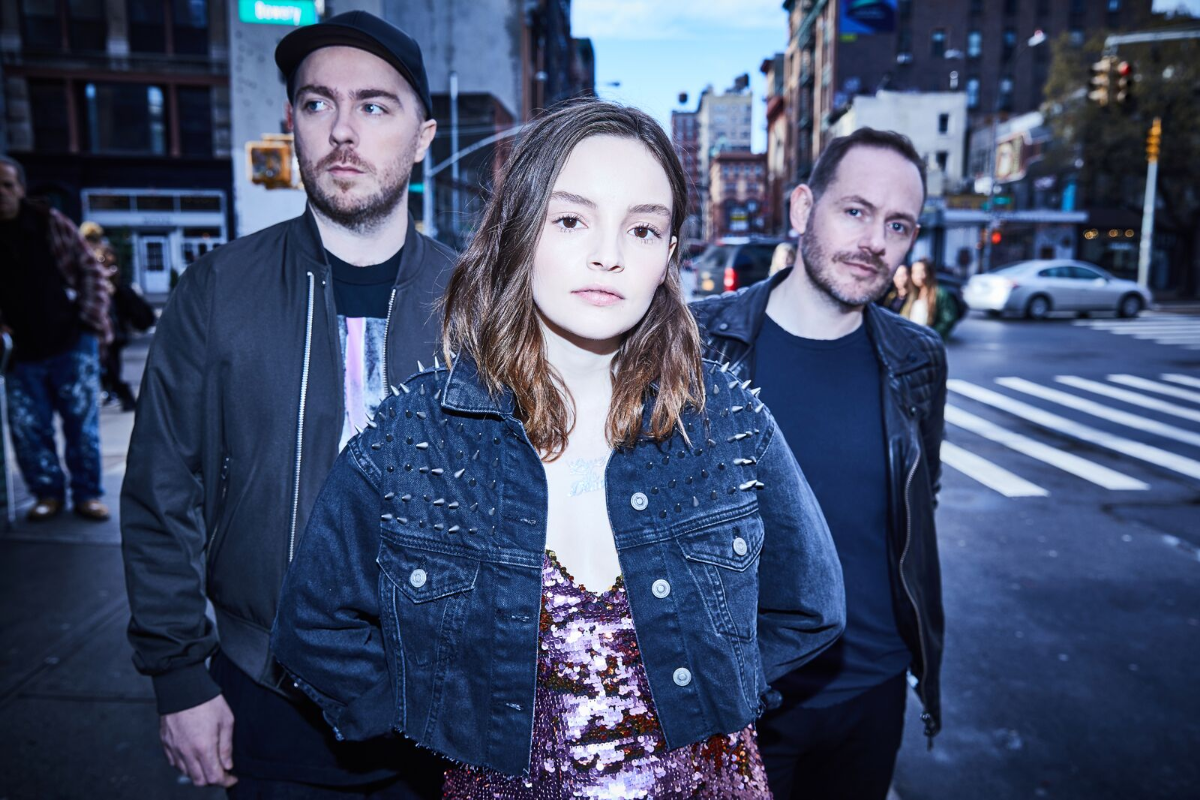 Chvrches at the Observatory North Park on 06/11/2020 has been cancelled. Refunds available at point of purchase.

ALL AGES.
Dinner and drinks are available at our connected restaurant - West Coast Tavern. Happy hour every day from 4 pm to 6 pm. The kitchen is open until midnight every day. More information: www.WestCoastTavern.com
Parking is available at the parking structure directly across the street from us on 29th St. Your ticket fee includes validation for the parking structure, which is redeemable at the venue.
CHVRCHES
If you love driving fast with the windows rolled down playing top 40 radio at full volume and you play in a band, you usually have one goal: get your songs out of your garage and into the worlds' collective car speakers as soon as humanly possible. Lauren Mayberry, Iain Cook, and Martin Doherty certainly fit this bill. They unabashedly adore music of the wind-in-your-hair variety. And, of course, they play in a band, the Scottish synth pop group, CHVRCHES.
And yet … Since emerging in 2013 with the glistening brightness of their breakthrough single, "Recover," CHVRCHES have always projected an insularity, a subtle but unmistakable wariness about leaning into their obvious Hit Song of the Summer-writing potential. At their core, CHVRCHES are true blue Glaswegian punks. They've wanted to protect themselves, and protect that undercurrent of melancholy that gives depth to their sunniness.
To this end, the band members have always kept their creative process close and tight. They've been diligent to the max about managing the way their band is portrayed. And, of course, they have historically produced every piece of music themselves, including their 2013 debut, The Bones of What You Believe, and 2015 follow-up, Every Open Eye. "Certainly not," was their go-to response, Martin recalls laughing, when asked to consider collaboration. "We knew that if you get led down the wrong path it can completely derail your career." But if there's a theme in CHVRCHES' world as they prepare to release their third record, Love Is Dead, it's willful, determined openness, both ideologically - more on that in a minute – and in terms of actual creative process.