Matt and Kim
with Beach Goons
Tue
November 5, 2019
( Doors:

7:00 pm

)
SHOW:
8:00 pm
PST
The Observatory North Park
2891 University Avenue, San Diego, CA
All Ages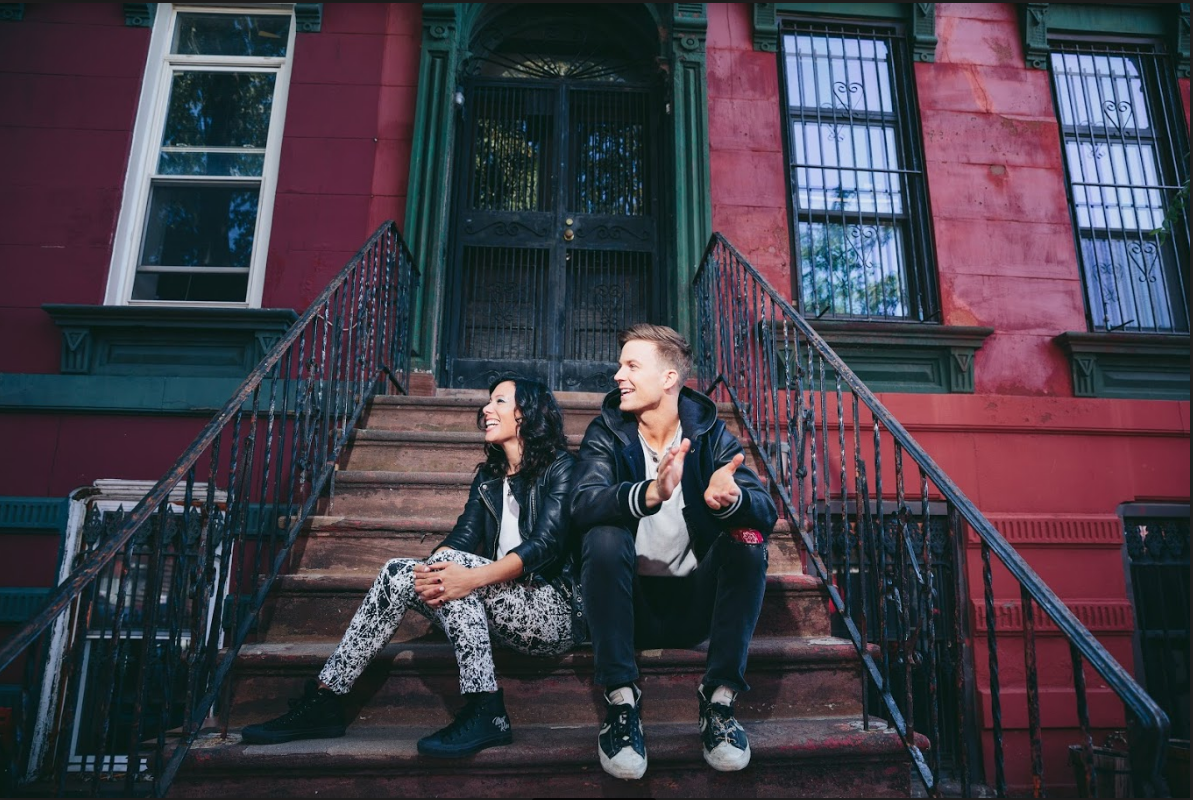 "Language is definitely not suitable for all ages because of Kim."

Onsale Schedule:

Citi® Cardmember Presale:
Wednesday, June 5, 2019 at 10am - Thursday, June 6, 2019 at 10pm
Observatory Presale:
Wednesday, June 5, 2019 at 10am - Thursday June 6, 2019 at 10pm
Public Onsale:
Friday, June 7 @ 10am

ALL AGES
This event is open to all ages. All guests under the age of 18 must be accompanied by a parent, guardian, or responsible adult over the age of 25 with written authorization.
Dinner and drinks are available at our connected restaurant - West Coast Tavern. Happy hour every day from 4 pm to 6 pm. The kitchen is open until midnight every day. More information: www.WestCoastTavern.com
Parking is available at the parking structure directly across the street from us on 29th St. Your ticket fee includes validation for the parking structure, which is redeemable at the venue.
Matt and Kim
In celebration of its 10 year anniversary we're going on a US tour playing our album GRAND in its entirety! (as well as a bunch of other songs.) For a couple reasons we were on the fence about doing this tour for the past year and decided we NEEDED to do it.
GRAND changed me and Kim's lives, and so many people have told me how it was a part of theirs. One girl told me she woke up to "Daylight" everyday as her alarm in high school and THEN walked down the aisle to it at her wedding. I've been honored to see so many tattoos with the lyrics "Thinking about tomorrow won't change how I feel today" from the song "Lessons Learned." All the athletes who have mentioned "Don't Slow Down" has made it into their playlists (including Ronda Rousey!). And then there's the TV shows and movies that I was so excited wanted "Good Ol' Fashion Nightmare" (people still tweet at us about hearing it playing in "Community" when they're watching it.)
Never mind the platinum record we have on our wall or the VMA on our mantle from this little album that we wrote and recorded ourselves in my childhood bedroom… which even still had all my skateboarding & snowboarding posters all over the ceiling.
We're really excited about this… some of the songs off GRAND we've never even played live before! It's a one-time-only-tour and I hope you all can make it out, it's gonna be special.
With love,
Matt (and Kim)
Beach Goons
Hailing from San Diego's Logan Heights neighborhood, Beach Goons was the brainchild of PabloCervantez, the band's vocalist, guitarist, and sole constant member. Beach Goons started innocentlyenough with Cervantez and a couple friends picking up instruments and playing out, hitting up any placethat would have them, from their middle school to Logan Heights' library. As the band grew, their soundevolved with them. Their early singles showed a brash, garage-indebted take on punk, but by the time ofBoiSad, the edges began to smooth, and more of Beach Goons' personality began poking through. Fortheir new album, hoodratscumbags, Beach Goons didn't rush things, instead spending the better part oftwo years workshopping the songs until they became the most potent examples of what they wanted toexpress."Most of the songs were scrapped or I rewrote them," says Cervantez of the writing process. "It was justgoing to be an EP, but it got to a point where we had enough songs for it to be an album." The product ofall that work is hoodratscumbags, which GRNDVW Recordings will release on September 7, and seesdrummer Chris Moran and bassist David Orozco joining the ranks. Across the album's 10 songs, BeachGoons effortlessly blend genres, taking a bitfrom punk andsurf, to authentically express their lives andwhere they come from. "We're from a Mexican community, we're all Mexicans, and we really loveshowing it," says Cervantez. "[Logan Heights] is the heart of Mexican culture, and the heart of Chicanoculture, and I really want to emphasize this was our upbringing and this is who we are."Songs like "A.M" and "The End" show the album's breadth, as Beach Goons write airtight pop songs, butcome at them through the side door. The songs twist and turn, revealing their ability to surprise a listenerwithout ever breaking their stride. "I feel more confident writing and releasing this than I ever have," saysCervantez of hoodratscumbags, and that's something that's noticeable on first listen. Beach Goons arepulling off moves that put them in a class of their own, taking the best of bands like Wavves, JoyceManor, and Culture Abuse, and framing it in their own way."My family moved here, I'm firstgeneration," says Cervantez, "I just want to show those people that ifyou come from these streets, if you come from these hoods, you can do it too." That sense of community,and Beach Goons' sheer excitement, permeates the entirety of hoodratcumbags. It can be heard in songssuch as "Chunti," where Cervantez sings in Spanish and holds nothing back. It's moments like these thatshow Beach Goons for what they are: a band that's young, excited, and not afraid to show the world thefull scope of themselves. Beach Goons will be touring in support of hoodratscumbags, including anappearance at Riot Fest in Chicago, spreading their message, and sharing their joy, withanyone thatlistens.