The Story So Far
with The Frights, Hunny, Just Friends
Fri
October 25, 2019
( Doors:

6:30 pm

)
SHOW:
7:30 pm
PDT
The Observatory North Park
2891 University Avenue, San Diego, CA
All Ages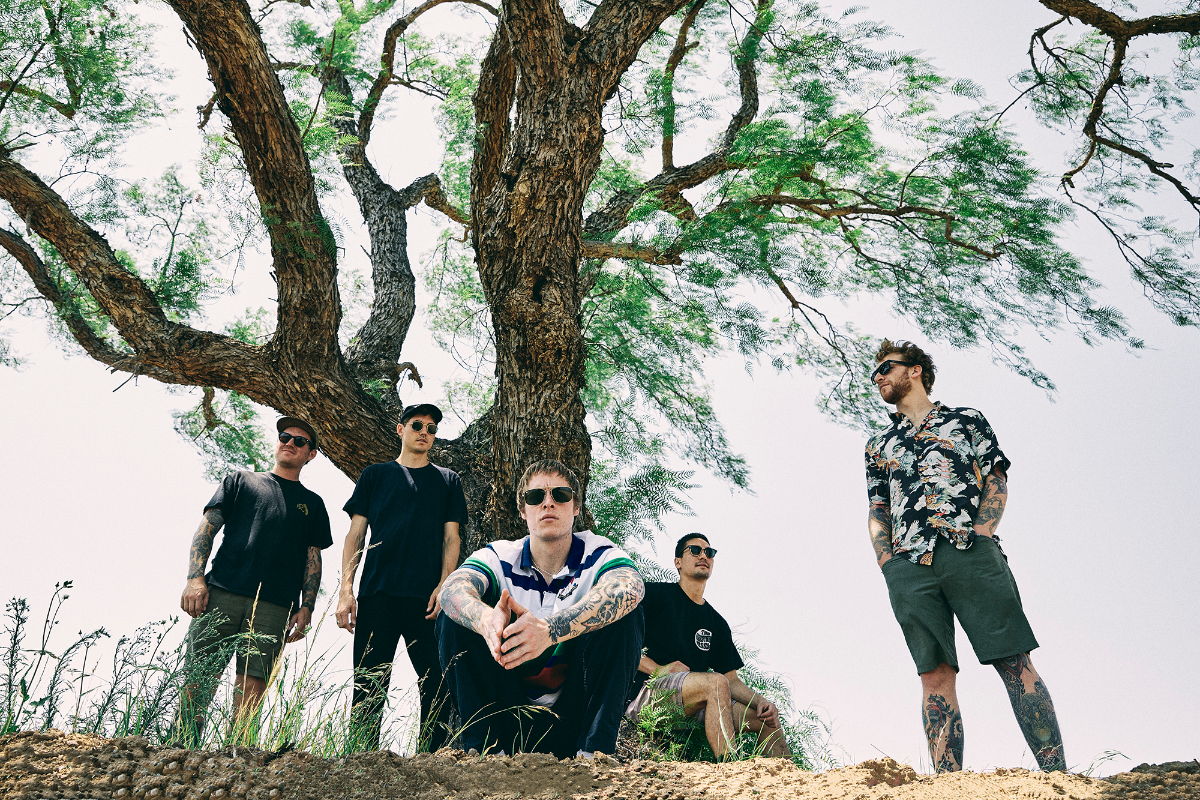 $28.50
Live Nation Presale
Tuesday, September 17, 2019 10am - Thursday, September 19, 2019 10pm

Local Presale
Wednesday, September 18, 2019 10am - Thursday, September 19, 2019 10pm

Public On-Sale
Friday, September 20, 2019 10am


All support acts are subject to change without notice.


ALL AGES
This event is open to all ages. All guests under the age of 18 must be accompanied by a parent, guardian, or responsible adult over the age of 25 with written authorization.
Dinner and drinks are available at our connected restaurant - West Coast Tavern. Happy hour every day from 4 pm to 7 pm. The kitchen is open until midnight every day. More information: www.WestCoastTavern.com
Parking is available at the parking structure directly across the street from us on 29th St. Your ticket fee includes validation for the parking structure, which is redeemable at the venue.
The Story So Far
A lot can happen in three years, and for The Story So Far, a whole lot did. After the release of their third, self-titled album in 2015, the band's routine writing, recording, and touring had caught up with them. "We were so burnt from touring, and playing the same songs over and over again," says Parker Cannon,the band's vocalist and lyricist, "We knew we had to take a step back and collect ourselves." By taking that time to recharge, The Story So Far were able to look at themselves with fresh eyes and newfound creative ambitions, returning with their most cohesive and confident record to date.Out September 21 on Pure Noise Records, Proper Dose shows just how much The Story So Farhave grown as both people and musicians. They take bold creative leaps, finally making the record that they'd always wanted to. "This one, all the way through, I just think it's leaps and bounds ahead of anything we've ever done," says Cannon. As is the case with every The Story So Far album, guitarist Kevin Geyer and drummer Ryan Torf shepherded the creative direction. "We didn't really have a deadline," says Geyer, "And the biggest enabler of us getting the record to where we wanted it was having time to work on it." Over the course of a full year, Geyer and Torf shaped the songs that would become the backbone of Proper Dose, oftenstarting them on instruments like the wurlitzer or synthesizer before bringing them to the rest of the band. Holing up with producer and engineer Sam Pura, The Story So Far spent just as much time reworking the songs on Proper Doseas they did writing them. "Since our last record, we've all collectively really gotten into The Beatles," says Geyer. "It's not like we're trying to sound like The Beatles, but it just gives you a crash course in songwriting and how you can experiment but retain your identity." Proper Dose makes full use of those influences, allowing the band to push themselves to into new spaces while bringing their fans up to speed on everything that's happened in the past three years. Cannon says the question the band kept asking themselves while making the album was, "How do we stay the same but get better?" The answer was found by never settling, opting instead to push the songs into spaces that felt exciting and new. "It was a challenging process," says Torf, "But it was a very rewardingprocess." The culmination of that effort can be heard in songs like "Take Me As You Please" and "Let It Go," where The Story So Farbuilds ornate pop songs that retain the energy and urgency of their early work. Aided by the mixing of Eric Valentine, who has worked with bands like Third Eye Blind, Queens Of The Stone Age, and countless others, Proper Dose became a cohesive album by effectively uniting the band's past with their present. Cannon's voice remains anthemic, but his range has expanded along with the band's sonic palette. Geyer and guitarist Will Levy compose parts that are nuanced and evocative, allowing the rhythm section of Torf and bassist Kelen Capener to wander more than ever before. Using a diverse set of reference points, the songs explore new directions, be it the Oasis-indebted "Upside Down" or the electronic-flecked "Line."At its core, Proper Dose is about finding balance between the person you were and the person you wish to be, and it shows the band working to bridge that gap. It's a brave record, the kind that sees The Story So Farshowing their fans just how far they've come and inviting them to go on the journey with them.
The Frights
A couple of months after graduating from high school, Mikey Carnevale (vocals/guitar) and Richard Dotson (bass) got together as The Frights to play a one off 30minuteset as sort of a joke. The feeling they got from the crowd in their hometown of San Diego inspired them to become a "real" band almost in spite of themselves. Along the way, they recruited Marc Finn (drums) and released You Are Going To Hate This (produced by Zac Carper of FIDLAR) in February 2016. Jordan Clark (guitar) added to the band's musical prowess in the ensuing year of touring around North America. The Frights signed to Epitaph in early 2018 and got to work on Hypochondriac. Like You Are Going To Hate This, the band's third full-length was produced by Zac Carper of FIDLAR (who's also produced albums for SWMRS and Dune Rats). But for Hypochondriac, Carnevale took a more deliberate and exacting approach to his songwriting, resulting in The Frights' most nuanced work to date. After a sold out show at The Observatory North Park in their hometown of San Diego the same date as the release of the album, the band embarked on the Hypochondriac headline tour that is documented on their upcoming live album.