The Maine
with WhoHurtYou, Twin XL
Fri
November 29, 2019
( Doors:

6:00 pm

)
SHOW:
7:00 pm
PST
The Observatory North Park
2891 University Avenue, San Diego, CA
All Ages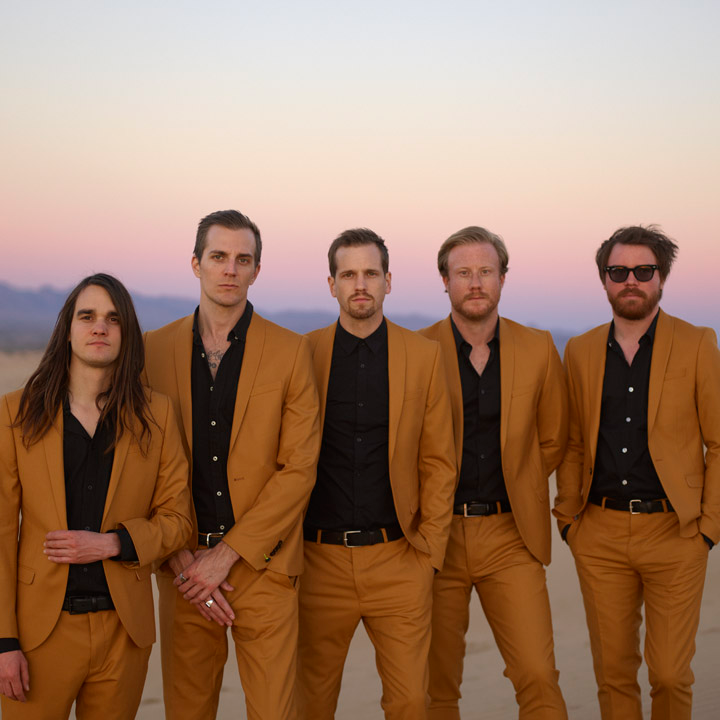 8123 Presale:
Monday, August 5 @10am – Thursday, August 8 @11:59pm

Local Presale:
Thursday, August 8th from 10am – 10pm
Public On-Sale:
Friday, August 9 @9AM

ALL AGES
This event is open to all ages. All guests under the age of 18 must be accompanied by a parent, guardian, or responsible adult over the age of 25 with written authorization.
Dinner and drinks are available at our connected restaurant - West Coast Tavern. Happy hour every day from 4 pm to 6 pm. The kitchen is open until midnight every day. More information: www.WestCoastTavern.com
Parking is available at the parking structure directly across the street from us on 29th St. Your ticket fee includes validation for the parking structure, which is redeemable at the venue.
The Maine
Formed in Arizona back in 2007, The Maine released their sixth studio album in the spring of 2017 - during their tenth year together as a band. Over the years, the band has been labelled as pop, alternative, rock, emo and every style in between. Now, The Maine continue to defy genre stereotypes with their most recent album and independent release, Lovely Little Lonely. Cohesively, the album flows together as the perfect natural evolution from their last full length, American Candy. Recently, the band covered Death Cab For Cutie's "Transatlanticism" for Hopeless Records' Songs That Saved My Life compilation benefiting mental health non-profits. Currently, The Maine is in the studio working on their seventh studio album. The release is set for 2019, which is already gearing up to be a busy year for the band. Kicking off with 8123 Fest, the band will be hosting their second ever music festival where they will perform a headlining set. The band's touring plans for the new year will take them worldwide again including a North American supporting run for Taking Back Sunday. The Maine is John O'Callaghan, Pat Kirch, Jared Monaco, Garrett Nickelsen, and Kennedy Brock.
Twin XL
Los Angeles trio Twin XL is the creative brainchild of songwriters and producers, Cameron Walker-Wright (vocals) and brothers Stephen Gomez (bass) and John Gomez (guitar). Walker-Wright is part of the synth-pop band Nekokat and the Gomez brothers rose to international fame in The Summer Set. Collectively, the three have written and produced for artists such as All Time Low, Lindsey Stirling and Life of Dillon, as well as having their music featured in commercials and trailers such as Disney's "Christopher Robin" and ABC's "Lucifer."

Though Walker-Wright and the Gomez brothers have been working as full-time writer/producers, a part of similar social circles and often ran into each other at random gigs across the country for years, it wasn't until early 2017 after another serendipitous meeting at a LA house party, that they decided to try a day in the studio together.

The synergy between the three was clear and Twin XL was born -- a perfect storm of the glistening retro synths, catchy bass-lines, memorable melodies and Walker's smooth vocal. The EP, entirely written and produced by the band, is a balanced dichotomy of bright and summery and dark and mysterious, fusing together an infectious anti-pop sound.

From top-class performing musicians each in their own right, writers, producers, friends, and now band mates, TwinXL are paving their way to the top turning a night out at a party into a nostalgic and distinctive musical sequel full of indelible anti-pop glory.