91X December to Remember presents:
Silversun Pickups
with The Wrecks
Tue
December 17, 2019
( Doors:

7:00 pm

)
SHOW:
8:00 pm
PST
The Observatory North Park
2891 University Avenue, San Diego, CA
All Ages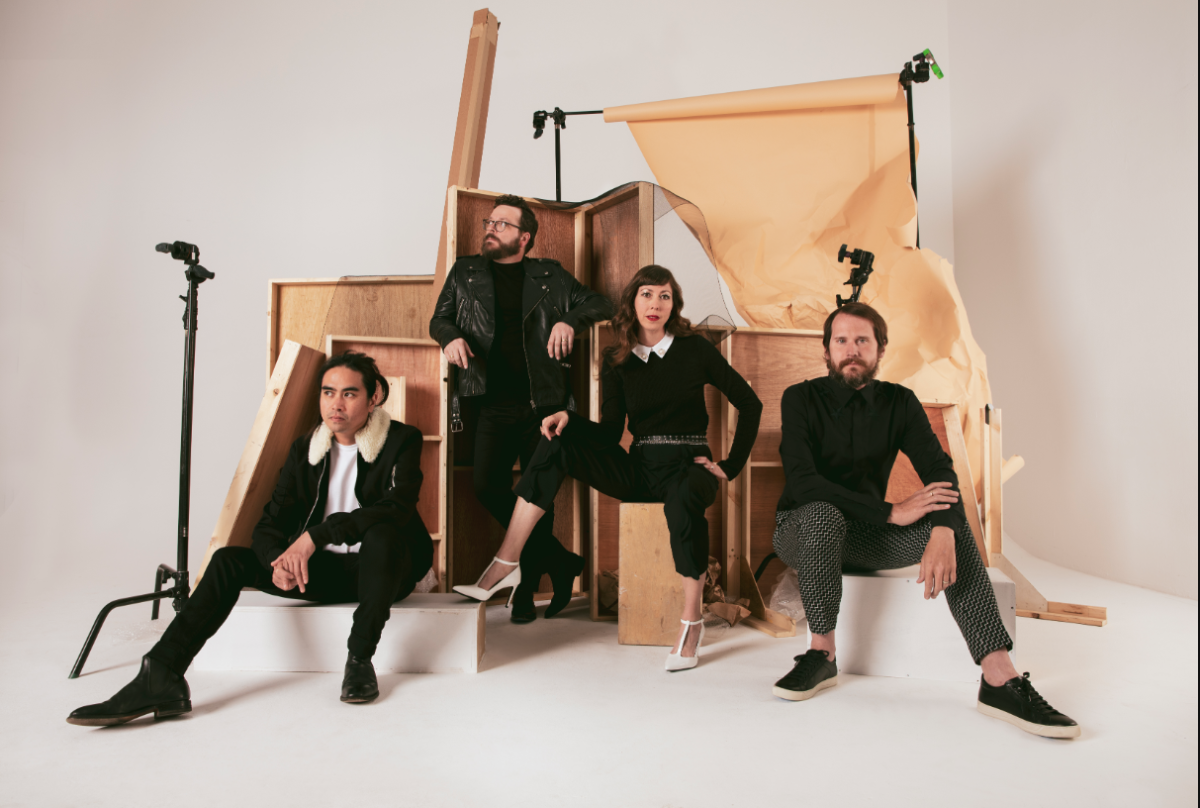 Artist Presale: October 2nd 10AM
Venue Presale: October 3rd 10AM
Radio Presale: October 3rd 10AM
General Public Sale: October 4th 10AM

ALL AGES
This event is open to all ages. All guests under the age of 18 must be accompanied by a parent, guardian, or responsible adult over the age of 25 with written authorization.
Dinner and drinks are available at our connected restaurant - West Coast Tavern. Happy hour every day from 4 pm to 6 pm. The kitchen is open until midnight every day. More information: www.WestCoastTavern.com
Parking is available at the parking structure directly across the street from us on 29th St. Your ticket fee includes validation for the parking structure, which is redeemable at the venue.

Silversun Pickups tickets are still available for the 2/4 Majestic Ventura show.

https://www.venturatheater.net/e/silversun-pickups-83879526923/
Buy Tickets Here!

Silversun Pickups
Silversun Pickups release "It Doesn't Matter Why (Math Bishop Remix)," a remixed version of the first single from their new album Widow's Weeds. Said lead singer Brian Aubert: "Matt's a wizard. I love when he dismantles our songs and creates something wildly adventurous. This one is my favorite remix he's done for us. It's a trip. A trip worth going on. Enjoy." Listen to "It Doesn't Matter Why (Math Bishop Remix)" here.
Silversun Pickups' 5th studio album, Widow's Weeds, is out now via their own New Machine Recordings label. The band enlisted Butch Vig (Nirvana, Smashing Pumpkins, Sonic Youth) to produce their latest, an extroverted and open album about rebirth and renewal. Said lead singer Brian Aubert about Widow's Weeds: "This was the first album where we were open. We were exposed. I see how that can be scary to people, but for us we really thrived on that." Widow's Weeds is available for purchase on all formats here. Upon release, lead singer Brian Aubert also provided an in depth look at the at the album's origin and influences in a track-by-track guide via Consequence of Sound.
Bursting out of the Silverlake, CA music scene in the early 2000s, Silversun Pickups– lead singer Brian Aubert, bassist Nikki Monninger, drummer Christopher Guanlao and keyboardist Joe Lester– have maintained their independence throughout their storied career. They released their first three albums on the local label, Dangerbird Records, before founding their own label, New Machine Recordings, for the release of their most recent album, Better Nature. Now almost two decades into their career, they remain a vital and important rock band and have racked up ten Top 20 hits on Billboard's Alternative Songs chart, as well as over a million records sold in the US.
Silversun Pickups have always considered their sonic density a source of pride, their four studio albums revealing additional sonic gifts with each subsequent spin, and their fifth album, Widow's Weeds, is no exception. The band members were in agreement with the album's starting point (the urgent synth-rocker "Neon Wound") and closer (the aggressive, throttling "We Are Chameleons"). The band admitted that everything in between, including how the rest of Widow's Weeds was sequenced and how the album unfolded, often surprised them.
To make sense of these ideas, Silversun Pickups enlisted producer Butch Vig. Vig and mixer Billy Bush helped Silversun Pickups craft a confident, unrestrained album in which every instrument is clearly audible in the mix. Cure-like keyboards hold their own against riffs on "Neon Wound" and the spring-loaded "It Doesn't Matter Why." In the end, recording with Vig surpassed the band members' already-high expectations. "He really listens to each band member, and he puts a great value on each individual, and what they can add to the music," Monninger says. "It was very collaborative with him. He's such an easygoing person, and he put everybody at ease."
During this time, the band members were wrestling with challenges in their personal lives. Lester's father passed away. Aubert, meanwhile, found himself in an extremely dark place, for reasons he couldn't immediately explain. "I didn't know how to get out of it," Aubert says. "Finally, I was just like, something big has to happen." His solution was getting treatment and getting sober during the gap between recording sessions—a decision that immediately improved his mental health and creative outlook." The record does have a mourning vibe, but it's not sad," he says. "It's change. It's growing up and moving on and letting go of things. And it's okay to be sad about those things and mourn them. It's actually healthy to do so and take the time to do it. At the end of the day, it's going to be much better and much more fulfilling when you get through it."
Widow's Weeds ends up being about rebirth and renewal. For Aubert, moving forward involves staying connected to his own self (and remembering to prioritize self-care) and being attuned to creative impulses when they arise. If that means going outside of his comfort zone, so be it," Aubert says. "This album feels the most naked out of all of them."