Xavier Omar
with Parisalexa
Fri
February 7, 2020
( Doors:

7:00 pm

)
SHOW:
8:00 pm
PST
The Observatory North Park
2891 University Avenue, San Diego, CA
All Ages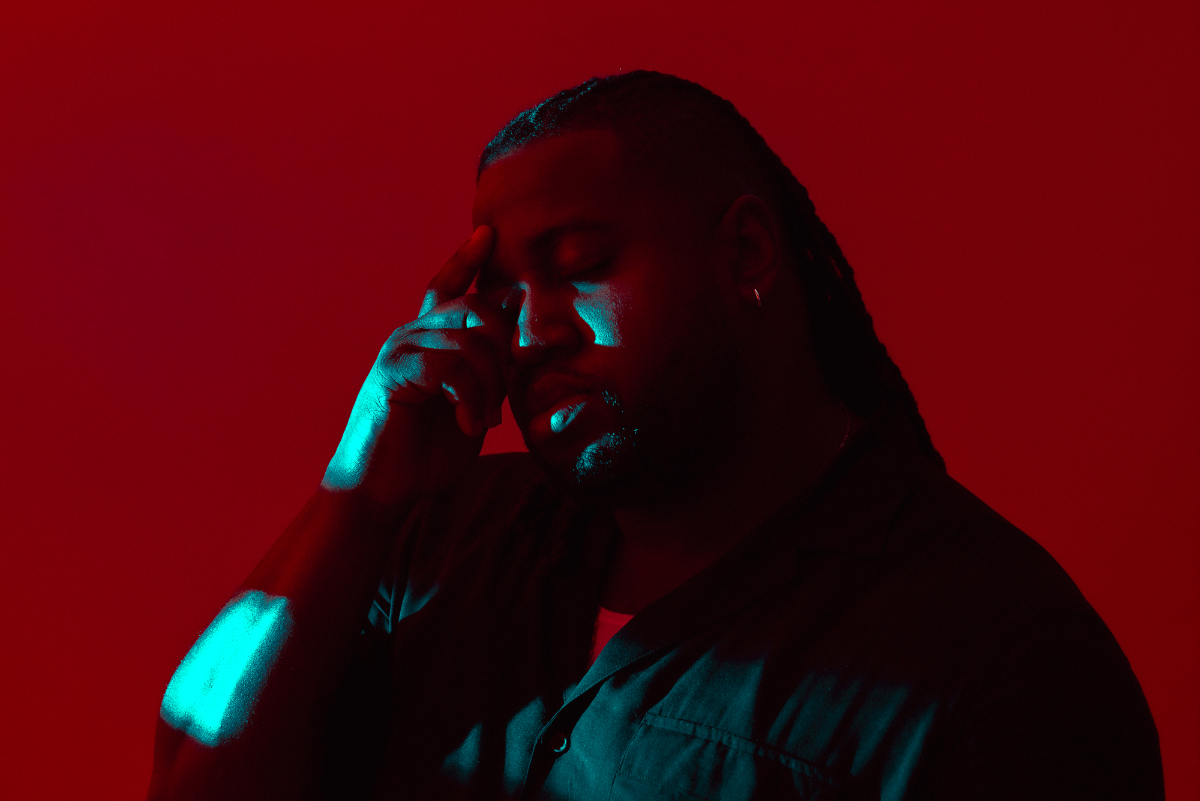 Citi Presale:
Wed Oct 2 at 10AM – Thu Oct 3 at 10PM

LN Presale:
Thu Oct 3 at 10AM – 10PM

Venue Presale:
Thu Oct 3 at 10AM – 10PM

General On Sale:
Fri Oct 4 at 10AM

ALL AGES
This event is open to all ages. All guests under the age of 18 must be accompanied by a parent, guardian, or responsible adult over the age of 25 with written authorization.
Dinner and drinks are available at our connected restaurant - West Coast Tavern. Happy hour every day from 4 pm to 6 pm. The kitchen is open until midnight every day. More information: www.WestCoastTavern.com
Parking is available at the parking structure directly across the street from us on 29th St. Your ticket fee includes validation for the parking structure, which is redeemable at the venue.
Xavier Omar
How does Xavier Omär want to be remembered? As a risk taker. A classic voice. An artist who blurs musical lines. A fearless dreamer. And with these big goals, the singer-songwriter isn't wasting any time. His EP with Sango titled Hours Spent Loving Youand The Everlasting Waveare bringing critical acclaim from fans and the industry. In December 2017 Xavier wrapped his first national headline tour, the sold out Pink Lightning Tour.Xavier takes pride in his songwriting ability and is most excited by the reward of evoking specific feelings in his listeners with his music. He draws inspiration from artists of all genres, including James Blake, Anderson .Paak, Pharrell, and Kanye West.Xavier Omär grew up moving across the country and as far as Japan, but he claims San Antonio, Texas as home. Music balanced out the highly structured lifestyle of his military family, as his mother and siblings sang and played drums and piano, and his father was a writer, producer and the minister of music at church. He wrote and produced his first song at 12 years old, recording it in his basement on a 4 track tape recorder. In 2012, he hit the ground running with his solo career and hasn't stopped since.
Parisalexa
The history of pop music is one of reinvention, littered with instances of people who, cutoff from resources and representation, have turned inward, mined themselves and remade culturein their own image. Musical-cum-cultural movements like hip-hop, dance music, and punk allbegan like that: untutored kids deconstructing the music of the time and reassembling the piecesinto a world in which they could see themselves.And so the story goes with Parisalexa, Seattle's premiere triplehyphenate—singer-songwriter-producer—who continues to forge her own brand of R&B tingedpop with the raw materials of the past.Born into an artistically-inclined family, Parisalexa (real name: Paris Alexa Williams)began developing almost immediately. "I started singing...when I was born" she insists,recounting a family story about her ability to hum as an infant. That preternatural hummingturned into singing, then harmonizing with the radio, then writing her own songs and performingthem for friends and family at the hair shop and in living rooms. Her growth was aided by themusic that inundated her young life: her parents' jazz, R&B and pop records. "My mom says shelistened exclusively to Destiny's Child when she was pregnant," she says laughingly.But it was an aunt that set a sixteen-year-old Paris firmly on the path to becoming amusician when she gifted her niece a BOSS RC505 looping station. Initially, the gift was adisappointment--she wanted cash--but at the last minute, Paris decided to bring the station withher on a month-long trip to Denmark, leaving the instruction manual at home. That month, in thecold and dark, she began teaching herself to use it. She learned how to record and layer hervocals and how to create beats using handclaps and pencils on tabletops. Slowly, she taughtherself how to make music that sourced its materials from the traditions of her youth andreshaped them into something new.When she returned from her trip, she began writing songs in earnest. Stints at Berklee andGrammy songwriting camps honed her instinct for song structures and helped her produceslicker, hard-hitting songs, most notably the bouncing kiss-off anthem "Like Mariah." She alsobegan utilizing songwriting as a way of dealing with the tumult of growing up. "There's ​so muchin life that I can't seem to wrap my head around, and music helps me to come to terms withthem," she explains.Last year, Parisalexa emerged fully-formed with her debut EP ​Bloom​, which chronicledthe course of a relationship—from its genesis, to its greatest heights, to its end, and the resultingexercise in self-love. Close on ​Bloom​'s heels came ​FLEXA​, a four-track mixtape that representeda departure for Parisalexa in both sound and theme. Rather than utilizing the warm, downtempo
arrangements that illuminated ​Bloom​, ​FLEXA ​was all R&B gloss and trap-inflected austerity."​FLEXA ​was written at a time where I felt like I knew what I was worth, but other people hadn'tcaught up yet. I felt like people were underestimating me, so it was my version of bossing up." IfBloom ​was about a journey—that of falling in love and discovering oneself—​FLEXA ​was aboutwhat happens once you arrive.Now, with the release of her latest single, "Water Me," Parisalexa looks towards thefuture. "Water Me" feels appropriate now, because the relationship I wrote ​Bloom ​about is overand it's a song about reaching out and asking for help," she says. Now, Parisalexa is shedding theweight of the past and looking towards her future. Things are looking bright.