COIN
with Valley
Mon
November 15, 2021
( Doors:

7:00 pm

)
SHOW:
8:00 pm
PST
The Observatory North Park
2891 University Avenue, San Diego, CA
All Ages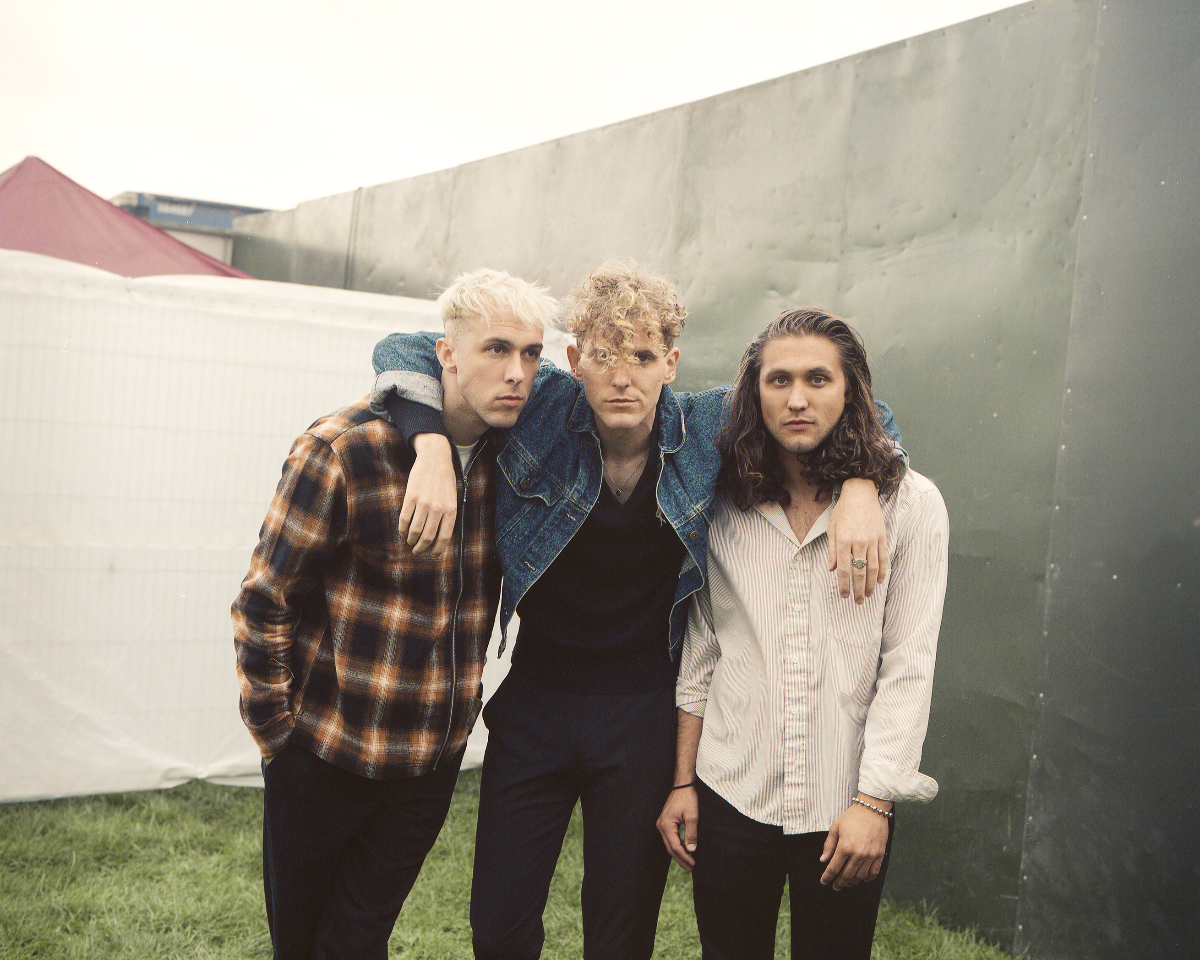 "San Diego -- COIN - Rainbow Dreamland Tour on 04.03.20 has been RESCHEDULED to Monday, November 15th 2021. Hang on to your tickets, as they are still valid for the new date.

For more information on our refund policy, please visit https://www.livenationentertainment.com/ticketrefund/

ALL AGES
This event is open to all ages. All guests under the age of 18 must be accompanied by a parent, guardian, or responsible adult over the age of 25 with written authorization.
Dinner and drinks are available at our connected restaurant - West Coast Tavern. Happy hour every day from 4 pm to 6 pm. The kitchen is open until midnight every day. More information: www.WestCoastTavern.com
Parking is available at the parking structure directly across the street from us on 29th St. Your ticket fee includes validation for the parking structure, which is redeemable at the venue.
COIN
Since the arrival of their 2016 breakthrough single "Talk Too Much," COIN have continually turned out sublimely catchy alt-pop, equally built on effervescent hooks and an understated complexity. With that dynamic earning them a passionate following, the Nashville-based trio have spent much of the past few years bringing their sing-along-heavy live set to frenzied crowds all across the globe. Now at work on their third full-length effort, COIN are embracing their pop instincts more fully than ever, dreaming up their most sonically adventurous yet emotionally direct batch of songs to date.The follow-up to 2017'sHowWillYouKnowifYouNeverTry, COIN's forthcoming album finds the band letting go of a certain self-imposed limitation on their sound. "The whole point behind this album was to not overthink anything as we were putting the songs together," says Lawrence. "There have been moments in the past where a sample or a drum sound or a keyboard riff might not make the song because we didn't feel like it was inherently COIN. This time, if something felt good, then we just went for it. We never felt the need to get too precious about anything."In bringing the new album to life, COIN collaborated with co-writers/producers like Foster the People frontman MarkFoster and keyboardist Isom Innis. Still, much of the album was sparked from Lawrence's solo writing and production sessions, often carried out spontaneously in bedrooms or green rooms or friends' home studios. Not only essential in shaping Lawrence's unflinchingly honest explorations of love and anxiety and emotional commitment, that more intimate approach helped to magnify COIN's newly heightened sense of creative freedom.In the making of their recent single "I Want It All," for instance, COIN took a particularly offbeat burst of inspiration --the infectiously shuffling rhythm to Gary Glitter's "Rock & Roll Part 2" --and conjured up a groove-driven anthem that turns gloriously epic in its final moments. And in his lyrics, Lawrence offers up a confession of longing for complete devotion in a relationship, delivering each line with a subtle self-assurance that echoes the ease of the writing process. "We had that beat and I started singing and the words just came right out of me --it was the wildest experience, it felt so easy I almost couldn't believe it," Lawrence recalls.Another reflection on love and presence, "Simple Romance" unfolds as a minimalist yet dance-ready serenade, infused with throbbing beats and shimmering textures and Lawrence's lithefalsetto. "That song's about the complexity of relationships and how much effort it really takes, which I think is something not all of us consider when we first endeavor into something romantically," Lawrence points out.Meanwhile, on "Cemetery," COIN brilliantly contrast their bright melodies and up-tempo rhythms with darkly charged lyrics ("Never made time for the family/But he is the richest man in the cemetery"). A meditation on the emotional cost of self-absorption, the track examines what Lawrencerefers to as becoming "so caught up in the future and what's next in my life, I lose track of what's right in front of me." "We've started playing that one live, and it's been amazing tosee how much it connects with people," he adds. "Even though it sounds so happy-go-lucky, it's meant to be a catalyst for change, and help people to recognize what really matters in life."With his delicately nuanced narrative voice, Lawrence first immersed himself in songwriting as a kid in West Virginia. "When I was around 12 I started writing all these super-sad songs --12-year-old me was so tortured," he laughs. As he refined his songcraft over the years --thanks partly to the influence of singer/songwriters like Paul Simon—Lawrence first crossed paths with Memmel outside a show he attended on a whim at age 17. "I went by myself and ended up talking to these two guys, and one of them told me how he went to Belmont University," remembers Lawrence, who was then enrolled at a small West Virginia college. "A year and a half later I worked up the nerve to transfer to Belmont, and the first day of music theory class I sat right next to that guy from the show." When the two headed to Lawrence's dorm to attempt to write a song together, Lawrence brought out his Casio keyboard and played Memmel a sketch of what would become the first-ever COIN song ("Oh No," a cut from their 2012 EPSaturdays). With Winnen soon added to the lineup, the trio began recording and booking shows around town, quickly drawing a loyal fanbase and later landing a deal with Columbia Records.Produced by Grammy Award-winner Jay Joyce (The Head and the Heart, FIDLAR, Cage the Elephant), COIN's self-titled debut arrived in June 2015 and featured the irresistibly wistful single "Run" --a track that emerged as the fifth-most-spun song of the year on Sirius XM radio's Alt Nation. In April 2017 COIN put outHowWillYouKnowifYouNeverTry, and soon saw lead single "Talk Too Much" hit the top ten on Billboard's US Alternative Songs chart. Now at over 63 million streams on Spotify, "Talk Too Much" also earned lavish praise from outlets like Entertainment Weekly, who hailed the track as a "prime example of just how sweet indie alt-pop can sound when it's done right."As part of their nonstop touring schedule inrecent years, COIN have taken their unforgettable and intensely communal live performance to major festivals like Lollapalooza, Bonnaroo Reading & Leeds and Firefly, in addition to touring with such acts as The 1975 and Young the Giant. In every show, COIN aim to remove the barrier between band and audience, ultimately creating a nearly familial connection with the crowd. "We've grown so much over the past few years, it's been a work-in-progress to keep the feeling of a very home-style show," Lawrence notes. "Every
time we play, we want everyone to know that this is a safe place, where no one's judging you for how you think or how you act. I grew up in church, and sometimes when we're up there and they're all singing back to us, it almost feels like church to me. It's a very special thing for all of us to feel that close to the crowd."As they gear up for the release of their third album, COIN hope to deepen that closeness, a mission that traces back to their increasingly self-reliant and uncompromising approach to their artistry. "In my music and in my relationships, I've found that worrying about being accepted by everybody really doesn't do any good," says Lawrence. "You end up making something or living in a way that isn't true to yourself, and because of that, it doesn't feel true to other people either. So there's really no point in having that anxiety --things might not be perfect every step of the way, but you've got to do what feels right and know that it's the only real way to go."